Helping organizations to team. Helping teams to excel.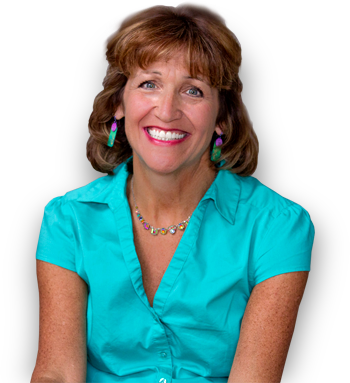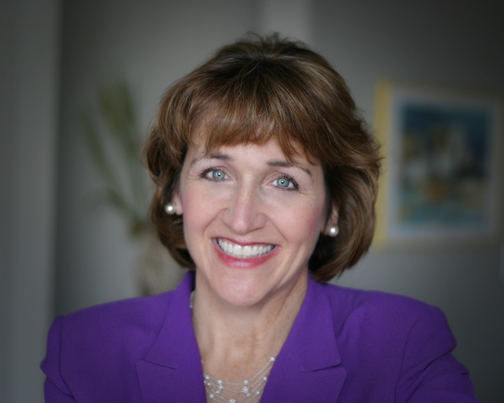 Liz Berney helps leaders to increase organizational value by generating exceptional team performance in the face of change.
"I have spent over 20 years with senior leaders in top organizations like the Gates Foundation, Coca Cola, and the U.S. House of Representatives, helping them navigate change, build and sustain top performing senior executive teams, and significantly enhance cross-functional problem-solving. When leaders drive change effectively and teams thrive internally and can work effectively cross functionally, organizations excel.
Many organizations go down in flames because they have the technical know-how but don't know how to manage, teams, conflict and change."
Executives commonly tell us:
We need to execute change fast.

We need to get our senior leaders focused in the same direction.

We need departments to focus on organizational goals as much as departmental ones.

We need technical leaders to focus on developing teams and talent.

We need to align board-level interests with those of senior leaders.

We need leaders and teams to come up with fresh ideas rather than defend the status quo.

We need teams and leaders to take far more initiative and be accountable.
This is what we do. We help executives and senior leaders to:
Clarify and align organizational strategies, objectives, and initiatives to achieve desired results

Engage leaders in discussions of tough issues, resulting in innovative solutions

Challenge leaders to take risks and leverage creativity, resulting in breakthrough products and services

Help leaders make tough and often unpopular decisions that increase organization innovation

Realize unexpected opportunities resulting in improved customer satisfaction, effectiveness, or profitability
 
Berney Associates Clients
Berney Associates Testimonials
Team Facilitation
"Luckily we found Liz at a time when our firm was going through major restructuring and transition. Her guidance, facilitation, and leadership throughout the process was exceptional -- I'm not sure where we would be now without it. She helped us to more clearly define our ever-evolving vision and identify how we can best translate the change to our clients. Most importantly, she helped us to communicate with each other and give voice to many unspoken morale and structural issues that had been festering for quite some time and getting in the way of moving forward productively. Thank you, Liz, we are most grateful!"
Kathleen Post, Partner, The Shannon Group
"Liz Berney has presented at two of our staff retreats and we could not have been happier with her efforts. She led a session about Myers Briggs personality types and how to work better as a team; she led another session about how to balance work and life.
Liz is an engaging and entertaining speaker, and more importantly, she is extremely knowledgeable in her field. We received positive comments from every staff member about her sessions. I think it is most revealing however, that the staff continues to reference points/comments/suggestions that Liz made during her sessions over a year after the first one occurred. To have an impact like that on a stressed, over worked staff like ours is a true testament to her skills.
I unreservedly recommend Liz as a speaker to anyone looking for an entertaining, thoughtful and useful speaker."
Karen Titlow, Director of Operations, The Leapfrog Group, Academy Health
"Of all the professional facilitators our organization has used in my 14 years here, Liz was by far the most talented and effective facilitator."
Kathy Bruneske, Senior Computer Specialist, EPA
"Liz facilitated a staff offsite for the Baldridge Program, which manages the nation's premier award for organizational excellence – the Malcolm Baldridge National Quality Award. The topic of the offsite was a daunting one—conflict management and negotiation techniques—both in terms of the subject matter and the time constraints. Yet, Liz made the day both productive and valuable through her high energy, positive attitude, and tremendous subject knowledge and facilitation skills.
While our staff can be critical, they described Liz as 'excellent', 'energetic', 'enthusiastic', 'knowledgeable' and 'very approachable'. Likewise, they spoke highly of the 'interactive exercises' and the 'variety of training approaches' that kept the day moving along. Liz made the day both productive and valuable through her high energy, positive attitude, and tremendous subject knowledge and facilitation skills."
Jamie Ambrosi, Acting Deputy Director, Baldridge National Quality Program
Professional Development
"It is not often I find an outside consultant that is so willing to listen to the true needs of the client and fully incorporate them into the work. Your adaptability shined as you facilitated sessions with the employee teams and then the executive teams with ease. Your subject matter knowledge and your consulting style continue to be talked about!"
Shara Meisinger, Sr. Manager, Tropicana
"I found Liz to be incredibly competent and thoroughly enjoyed the Change Management training and application she did with our senior group of executives for Wharton's Executive Programs in Budapest. She is extremely capable of making the theories connect with real life experiences and was able to provide insightful strategies for our specific change-related challenges I our companies. She is very approachable and a lot of fun to work with."
Kunal Bharti, Director of Sales, World Hotels, London
"Liz is a wonderfully energetic facilitator, consultant and speaker! She is able to translate the complex and abstract into the understandable and practical. She brought warmth, integrity, humor and insight to our leadership development program at Fannie Mae. The leaders loved her high-energy delivery of the cutting edge material on win-win negotiation. Her session received the highest marks in our workshop!"
Suzanne Zaldivar, Senior Consultant in Organization Effectiveness, Fannie Mae
Speaking
"Liz Berney is definitely a speaker for our times. In her address to the entire national leadership of NCSHA, she energized the audience, helped them to reexamine their role in leadership, teamwork, and office dynamics in today's fast-paced society. Whether speaking to a large audience or a smaller group, she manages to bring the workplace into sharp focus.
Liz's professionalism and dynamism helped NCSHA figure out how to work better, faster, and smarter. We are a small office with huge output, and our work pace requires that all 21 people be working pretty much full speed all the time. With Liz's help, we worked hard to understand and explore the personal dynamics, teamwork structures, and individual work styles that can undermine or lift up our eventual work product. With Liz's keen insight and funny, fast-paced delivery, the time sped by. Liz Berney is one of those speakers who can make you laugh, make you cry, but most of all, make you want to be better at what you do."
Cynthia Adcock, Director of Marketing and Communications, National Council of State Housing Agencies
"Liz's facilitation and speaking skills are exemplary. Her presentations are very interactive, entertaining, and high energy".
Juenara Matthews, Director of Human Resources, Sheraton Inner Harbor Hotel
"Liz is an energetic facilitator with a very approachable and friendly presentation style. The personal and professional experiences she shared during the session truly helped bridge connections between theory and practice, helping the audience transform concepts into action items. Liz's presentation was well-received by our audience, which was comprised of management staff. Liz sought to meet the learning needs of the varied audience by incorporating lecture, small group discussion, and case studies in her presentation in order to encourage understanding of the ideas presented. Liz really took the time to listen to our needs and build on ideas together in partnership, rather than simply suggesting one-sided, out-of-the-box solutions that may not meet your organization's learning needs. It was a pleasure to work with Liz, and I hope to be able to build upon this relationship in the future. I strongly believe Liz's diverse academic and professional background combined with her dynamic presentation style would be an asset to any organizational learning program across all industries!"
Suada Husic, Program Learning Manager, Cornell Weill Physicians College